Pennyghael Hotel Cottages
Pennyghael Hotel Pennyghael
Tel: 01681704288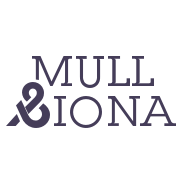 We have two self-contained cottages for hire within the hotel grounds. All have a sitting area with digital TV; a fully equipped kitchen with oven, microwave, fridge/freezer & washing machine; and a bath/shower room. Each cottage has beautiful views across Loch Scridain and, as they face west you get to experience some wonderful sunsets.
Availability
There are no rooms available at Pennyghael Hotel Cottages
for these dates.
Please try other dates or select a
different property
.
cottages

Max:
Room Facilities:
Bath/Shower
Central Heating
Cooker
Dining Area
Fridge/Freezer
Hairdryer
Ironing Facilities
Living Room
Microwave
Satellite Television Channels
Sea/Loch View
Television
Washing Machine
Facilities
Loch Views
Café / Restaurant (on site)
Garden For Residents' Use
Golf Course (nearby)
Packed Lunch By Arrangement
Shop (nearby)
Wi-Fi
Policies
Check In: Between 15:00 and 21:00
Check Out: Between 8:00 and 10:00
Wi-fi: Wireless internet is available and is free of charge.
Smoking: There is no smoking permitted anywhere within the property.
Parking: Parking for all guests is available on site and is free of charge.


Children: Children of all ages are welcome.
Pets: Pets are not allowed.
Groups: All groups are accepted.
Average
4.9
out of 5
36 reviews
100% recommend
Reviews
6th May 2022:

Perfect in every way. Could not fault anything. We'll be back (again)!
Would Recommend: Yes
20th August 2021:

Second year on Mull and second time in Clansman Cottage at Pennyghael. A delight to return everything just as good as last year - very clean, comfortable beds, plenty of hot water and heating. Great location and ideal base for day hikes, seeing other parts of island and beaches. Very comfortable cottage everything you need.
Tips:
Definitely visit Iona and Ulva. Also Staffa, Tobermory area and climb Ben More. Isle of Mull Weavers at Ardalanish. Explore as many walking routes as possible especially ones that take you to deserted beaches - well worth the trek.
Would Recommend: Yes
13th June 2021:

Ideal setting and loved the cottage. Great to be able to use hotel facilities. A first class escape. All hotel staff friendly and helpful.
Tips:
Went on the wild safari with Brian which was a great day out spoilt by rain and midges!! Nice packed lunch and liked the 'scope' which for me saved the day! Saw whitetail eagles, golden eagle on nest with chick and an otter in the loch. Went across to Iona and went to the south end of the island to Port Bhan. There was a recording ongoing which we heard was for Songs of praise and a lady was singing her heart out on the top of one of the rocks!!
Would Recommend: Yes
6th September 2020:

Spacious and comfortable rooms, fittings and furnishings. An efficient helpful and friendly family hotel.
Tips:
If you are interested in wildlife book a trip with Brian from the Pennyghael stores
Would Recommend: Yes
23rd August 2020:

Lovely clean cottage very comfortable and warm plenty of space and stunning Loch view. Geographically situated in best part of island in our opinion and having the hotel on site as well is perfect for an extra person who may want to join you at some point.
Tips:
Climb Ben More; swim in Loch Scridain right outside cottage; loads of other places for swimming; a day at least on Iona; trip to Staffa and Fingal's Cave; Calgary Bay and Art in Nature trail wonderful art gallery and cafe; Carsaig and The Arches; Lochbuie; Tobermory Lighthouse - information for walking routes readily available in guide books or on internet or just ask the locals - not enough time to do everything so a second visit is essential. Patronise local shops for supplies this is a truly wonderful place and somewhere to return to many times over.
Would Recommend: Yes
19th August 2020:

Thank you for a lovely stay very spacious accommodation, absolutely spotless in every way. Take away food available from restaurant which was delicious and very affordable prices , staff paul nothing was to much trouble very helpful young man , as well as Tony & Joy when we needed them . The view was absolutely stunning from our cottage and much wildlife was to be seen otters
Tips:
A Big must to go out for day with your local wild life Tour Wild About Mull , close to hotel and such an enthusiastic wildlife man a definite must . Trip to Tobermory, and a drive round the Island a must .
Would Recommend: Yes
3rd July 2019:

Would Recommend: Yes
27th May 2019:

All aspects very good and well managed. Great cottage and facilities.
Tips:
We catered for ourselves, doing our food shopping at Co-op Tobermory and smaller items from the Pennyghael stores.
Would Recommend: Yes
12th June 2018:

Friendly and helpful.
Would Recommend: Yes
6th June 2018:

The cottage was everything that we wanted. The location and views of the loch were fantastic The cottage was clean with a modern feel. It was well equipped and only lacked a DVD player Meals at the hotel were excellent, especially the mussels. Will come again and would recommend to friends. Thanks for all your help. Michael
Tips:
Birding - Try Bryan Rains at "Wild about Mull" - we found him to be good - saw everything we wanted,inc Golden & White Tailed Eagle & Harriers. Birding - Use Turus Mara to go on the Staffa & Treshnish Isles boat tour - the puffins and auks were 100% - we also had very good dolphin views. Dinners - The Hotel is very good.
Would Recommend: Yes
Owner Response:
We Have a DVD player for guests to use if requested
5th June 2018:

Nice welcome and happy to oblige with our requests for a large pan and then some salt! Fabulous location. Loved the cottage - was very comfortable for our family of four.
Tips:
So many things to do and places to visit. Iona, Scoor beach, Uisken, Sea Eagle boat trips, Ulva.
Would Recommend: Yes
20th May 2018:

Unbeatable location lochside with spectacular beaches and drives on hand. Wildlife in abundance if you have patience. Good solid home cooking and friendly helpful owners/staff. Mull is without Skye's overcrowded roads.
Tips:
Get on some of the minor, very minor, roads for spectacular scenery. You will drive slowly because they are very narrow, very bumpy but well worth the effort. You will probably got to Iminutes down the road. As you walk down to the ferry (ten minute crossing) note the tiny fish shack on the left. Stop on the way back for outstanding fresh shellfish.
Would Recommend: Yes
13th May 2018:

It was lovely to be back again and very hard to leave this beautiful island. Returning to the hotel to your fantastic hospitality and wonderful food is always a great treat. Staying in the cottage this time and having dinner most nights in the restaurant worked really well for us and we thoroughly enjoyed our trip.
Tips:
A trip to Staffa and then to Lunga to see the Puffins is great. Iona is such a special and peaceful place and wonderful to visit.
Would Recommend: Yes
28th September 2017:

Great location. Helpful owners. Convenient to pop next door for dinner if you don't feel like cooking.
Tips:
Enjoy the wildlife. Golden Eagle, White Tailed Eagle and otters.
Would Recommend: Yes
12th September 2017:

Excellent vacation in all respects.
Would Recommend: Yes
1st September 2017:

We had a wonderful week in Pennyghael. The cottage was spotlessly clean and had everything we needed. The staff were friendly and helpful. I would certainly recommend it to other travellers. Thank you very much!
Would Recommend: Yes
16th August 2017:

Always excellent in every way hope we are back again very soon
Tips:
The birds and wildlife what else
Would Recommend: Yes
8th August 2017:

Very friendly and pleasant and welcoming.
Tips:
Remember to visit supermarket for food shopping in Oban before arriving... but that said the Co-op in Tobermorey is very good as is the Spar in Salen.
Would Recommend: Yes
11th July 2017:

Would Recommend: Yes
25th June 2017:

Would Recommend: Yes
11th June 2017:

Excellent place to stay
Tips:
Otters, Eagles and beautiful scenery
Would Recommend: Yes
28th May 2017:

We have stayed at Pennyghael Clansman cottages many times its like home from home the welcome you get from Joy Tony and the boys makes it feel this way.
Would Recommend: Yes
17th May 2017:

Clean and very comfortable cottage in a beautiful location on the Isle of Mull.
Tips:
We enjoyed going out on a boat trip with Mull Charters from Ulva Ferry. There are excellent wildlife tours available from the local shop at Pennyghael.
Would Recommend: Yes
23rd September 2016:

Always a pleasure to return to Pennyghael. Excellent food and friendly service.
Tips:
Eagles and Hen Harriers can pop up anywhere ! Try shopping in Tobermory on a rainy day and lunch at Café Fish.
Would Recommend: Yes
11th September 2016:

The cottages enjoy an enviable location on the shore of Loch Scridain, with fabulous views all around. Wildlife such as eagles and otters can be seen from the cottage doorstep! Spacious and well equipped, with plenty of parking outside, the cottages are the perfect base from which to explore Mull, especially the southern side of the Isle. With a licensed restaurant in the hotel attached, and the owners living on site, you have pretty much everything you could wish for during your stay.
Tips:
I always recommend the local wildlife guide Bryan Rains (Wild About Mull) as someone to show you the wildlife early in your stay, plus the Mull Charters' white-tailed eagle boat trip is an absolute must. The Mull Eagle Watch is just across the loch too, if you're there whilst the eagles are nesting.
Would Recommend: Yes
29th July 2016:

We stayed in the lovely, self catering Pine Cottage. It was beautifully clean and fully equipped. We were made very welcome by the owners Tony, Joy and Paul and their staff. The location is magnificent, overlooking Loch Sridain and Ben More. Great for wildlife and bird watching. This is a very peaceful and relaxing venue, with the added benefit of enjoying an evening meal at the hotel. The food was excellent quality and cooked to perfection by Tony the owner. I would definitely recommend eating in the restaurant. This is an exceptional place to stay and possibly the best location on Mull.
Tips:
I would recommend eating in the hotel restaurant. Try the mussels and the venison!
Would Recommend: Yes
5th July 2016:

Had an amazing stay here. Our two children (8&6) loved it. They had a great time down on the loch side morning and evening and did not ask for the TV to be put on once. The views across the loch are fantastic and saw sea eagles twice flyng over the water. There was an oystercatcher nesting just up from the cottage and the kids loved keeping an eye on the parents to make sure they were still sitting on the nest. Cottage worked well, good facilities and well stocked. Plenty of room for storage and living. The outdoor seating was great until about 9pm. The staff were really good and did not mind us popping in for pudding to take away late on.
Tips:
The beaches down on the south coast are well worth a visit, water cold and clear and sand beautiful. Mull weavers also good and then head down to their beach before back for an ice cream. They also have a freezer of local produce to buy. The best bit of road and beach (according to me) is the road to Loch Buie. Once at the end of the road there is parking and an honesty shop. Then head round the bay to the beach to your left (when facing the sea) - this was the warmest water we found and fantastic beach and walk to it.
Would Recommend: Yes
7th June 2016:

Beautiful, quiet, peaceful location with a view across across Loch Scridain. The cottage (Clansman) was very clean and well equipped; comfortable bed and sofas. We had a delicious meal in the Pennyghael Hotel Restaurant. Tony, Joy and Paul were very helpful and friendly. Thank you very much for a lovely stay.
Tips:
Mull is a beautiful, unspoilt, uncommercialised island. We were blessed with glorious weather enhancing our opinion but really enjoyed our trip to Staffa (especially recommended if it is the time if year for puffins nesting), Visit to Iona, Loch Buie, Calgary Beach, Duart Castle and Tobermory. Enjoyed meal at Pennyghael Hotel and at Ninth Wave. Also enjoyed snack lunches at the seafood bar at Fionnport.
Would Recommend: Yes
15th October 2015:

Comfortable cottage, wonderful location and views. Convenient for popping into the hotel for excellent dinner.
Tips:
Drive around enjoy the magnificent secenery and wildlife.
Would Recommend: Yes
18th August 2015:

We had a wonderful stay at Pennyghael, the lock is right outside your front door where u can watch the wildlife. The staff are very helpful and friendly. Isle of Mull is a beautiful place to visit, we will to back and back to Pennyghael.
Tips:
My tip is if you have a 12/13 hour journey make sure you put the cap,on your water bottle in your engine otherwise you blow your head gasket and breakdown making it 18 1/2 hours, was still worth every hour!!!
Would Recommend: Yes
4th August 2015:

Great area, lovely food in the hotel, cottage well equipped, warm and clean, everyone very friendly.....even the weather was fairly kind to us.
Tips:
Go to Staffa and Iona if you like wildlife, history or geology. Be patient if watching for otters!
Would Recommend: Yes
19th June 2015:

We really enjoyed our stay at Pine Cottage and thank you for your advice on our arrival regarding the cottage etc and for your friendliness. We really enjoyed our 3 evening meals with you and our 3 breakfasts. Plus a real big thank you for the surprise birthday cake you had made for me and the balloons put up in the restaurant. A lovely touch! The beds in the cottage were very comfortable, and the views of the sunsets on the loch from the cottage were to die for!
Tips:
We really enjoyed our sea trip to Staffa, although there are a lot of steep steps to climb from the boat. The trip to Iona was also lovely and we stayed longer catching a different boat back so that we could have a good look around. Plus the weather turned out to be beautiful, so that helped. The nearest pub/restaurant to the cottage is the Argyll Arms at Bunessan, a good 15 minute car ride away, but we didn't have an evening meal there, just a drink on our way back from the sea trip.
Would Recommend: Yes
28th May 2015:

Great stay in cosy cottage in spectacular location. Great having a restaurant next door - food service and ambience in hotel restaurant really excellent. Owners very helpful and friendly. Highly recommended.
Would Recommend: Yes
17th May 2015:

Would Recommend: Yes
10th April 2015:

Accommodation suited our needs perfectly and we enjoyed convenience of being able to eat breakfast and dinner. Views were stunning and seal spotting and otter spotting over our breakfast was a real highlight. Would recommend better quality jams/real butter on plates, more sauce options with steaks (eg mushroom/cream sauce) and better quality towels. These are just very minor points though and would recommend you to others!
Would Recommend: Yes
31st March 2015:

Made to feel extremely welcome on arrival. Booking process was easy, with the recommendation of Pine Cottage being very appropriate. Even our dog was made welcome (with no extra charge). Cottage was immaculate, very well appointed and provisioned. Also warm, which was welcome given the weather!. Tony was very approachable, and amenable to particular requests. Fantastic location, outdoor facilities and gardens. If you're looking for a relaxed, comfortable self-catering break, be sure to 'speak to Pennyghael re the Pine and Clansman cottages. Linda and Iain (& Sasha)
Tips:
The main street has restaurants offering multicultural dining, including, of course, the freshest of local seafood. Try the Hotel for a lovely, relaxed atmosphere. The Island of Mull is beautiful as it is, but is also rich with opportunities to appreciate wildlife, cruise, fish, walk, and for fellow Munroists, there is of course Ben Mor! Enjoy Mull!
Would Recommend: Yes
.