Druimnacroish Apartment
Druimnacroish Dervaig
Tel: 01688 400274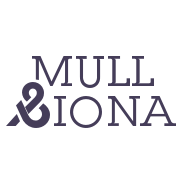 Druimnacroish is a substantial stone building set in three acres of gardens, on the flanks of Glen Bellart in the north west of the Isle of Mull. The self-catering apartment occupies the first floor of one wing of the building, which also includes a Guest House and the owners accommodation. The accommodation includes one king-size double bedroom and a second bedroom with full-size bunk beds. The bathroom has bath with shower over. The living/dining room has a lovely view over the glen and is open plan to a small but well fitted kitchen.
Availability
There are no rooms available at Druimnacroish Apartment
for these dates.
Please try other dates or select a
different property
.
units

Max:
Private facilities
Facilities
Laundry And Dry Clean (Charge)
Payphones
Policies
Check In: Between 16:00 and 20:00
Check Out: Between 8:00 and 10:00
Wi-fi: Wireless internet is available and is free of charge.
Smoking: There is no smoking permitted anywhere within the property.
Parking: Parking for all guests is available on site and is free of charge.


Children: Children of all ages are welcome.
Pets: Pets are not allowed.
Groups: All groups are accepted.
Average
4.8
out of 5
87 reviews
100% recommend
Reviews
11th May 2022:

Beautiful self catering apartment with lovely views onto the garden and mountains. Margriet was extremely warm and helpful, and gave us lots of tips about the local area and things to do. The apartment was tidy and comfortable with good cooking facilities. Would highly recommend!
Tips:
Would recommend the local Am Birlinn restaurant, which has a relaxed setting and serves delicious food with local/fresh ingredients. Also the Galleon Bistro in Tobermory. The Turus Mara boat tour is a great experience, bring binoculars and good walking/waterproof footwear!
Would Recommend: Yes
24th April 2022:

The apartment was the perfect place for a week on Mull. It had everything we needed and we were able to relax and cook our own meals. Comfy bed and large lounge. Everything was clean and directions made the place very easy to find. It is in a beautiful setting with amazing views.
Tips:
Lots of places nearby to explore. We enjoyed Calgary bay and the art project there. Turus Mara provided a great boat trip and we enjoyed dinner in Am Birlinn in Dervaig and at Cafe Fish in Tobermory.
Would Recommend: Yes
3rd October 2021:

Very comfortable and well equipped apartment. It has everything we needed.We thoroughly enjoyed our stay.
Tips:
We would suggest that restaurants are booked ahead . Ar Bord was excellent. Although we were unable to book at the local pub, the landlord was very accommodating, especially as we were a big group….and the food was great. The Old Byre was good for lunch . A highlight of out stay was a day with ' Wildlife on Mull' , Andrew was an excellent guide and was very informative.
Would Recommend: Yes
26th September 2021:

We self catered so contact with staff / owners briefly at the start and end of our stay. Thank you.
Tips:
Some roads resemble Monaco..... steep gradients and hairpin bends - practise your driving skills!! We made our own food, being in the apartment, choosing to eat out at the Bellachroy Inn at Dervaig. Unless you choose the fish (frozen), your food is microwaved. Turned the vegetable lasagne into tasteless mushy stodge which was almost inedible. Take the boat trip by Turus Mara and you won't be disappointed and listen for the skipper's bone dry humour!!
Would Recommend: Yes
31st August 2021:

A great location for North Mull, not far from Tobermory or the absolutely delightful Calgary Bay. The apartment was spotless and the kitchen was well equipped. The hosts even thought to provide things for children such as plastic cups and non slip bath mat. Small freezer was appreciated. Beds comfy!
Tips:
Aquarium was fun, Isle of Mull ice cream lovely, beach at Calgary lovely. Off the beaten track check out Tiroran Community woodland and the child designed adventure play there. Restaurant Am Birlinn was top notch yet welcoming for all ages.
Would Recommend: Yes
19th August 2021:

The hosts are wonderful and are always happy to offer advice about where to go, what to do etc.We had both the self catering flat and b and rooms and we thoroughly enjoyed our stay and would recommend it to anyone
Tips:
Calgary beach , treshnish isle walk from the North Mull guide which they have at the accommodation
Would Recommend: Yes
6th August 2021:

We loved our stay. It is a really good base for exploring the North of the island.
Tips:
Boat trip- we loved our trip with sea life surveys Beaches - we swam at Calgary, Langamull, Port Ban on Iona all lovely! Hebridean Whale and Dolphin centre worth a visit. Helpful staff and informative film to watch. Eating out - we enjoyed the fish and chip van in Tobermory, Calgary art in nature cafe, Glengorm cafe and Am Birlinn. Not forgetting several ice creams from Isle of Mull icecream at Calgary beach and in Tobermory.
Would Recommend: Yes
29th July 2021:

Would Recommend: Yes
10th June 2021:

Just enjoyed our 3rd stay here, ideal accommodation in great location, all very comfortable. Thank you
Tips:
Lots to do from Dervaig: Bike to Glengorm and Tobermory Walk up Ben More A visit to Ulva a must As is trip to see the puffins on Lunga Walk round Treshnish cliffs We ran out of time. But we'll be back again to do the same in couple of years !
Would Recommend: Yes
31st May 2021:

This is the 2nd me and my granddaughter have stayed in the apartment. We have thoroughly enjoyed both stays and would highly recommend. The location of the hotel is perfect for traveling the island, and only a short drive away from several lovely restaurants. Both Neil and Margriet were very helpful and accommodating. Overall, we love it here and will definitely return in the future.
Tips:
We highly Am Birlinn Restaurant, the food and service were at a very high standard.
Would Recommend: Yes
23rd May 2021:

Self catering apartment was comfortable and well equipped, set in a beautiful and peaceful environment. Enjoyed our week's stay very much.
Would Recommend: Yes
16th October 2020:

Wine/beer glasses would be nice in the kitchen, and also a bin in the bedroom. Lovely building and we enjoyed the quiet.
Tips:
Turus Mara tours was a great wee day out.
Would Recommend: Yes
21st September 2020:

Very comfortable, had everything we needed. Location was good for access to places on island. Road was good, plenty of passing places though very little traffic. Would stay again (if such good weather could be repeated!!) and will recommend to friends
Tips:
Good location, ease of access to north of island and road to Salen good for access to southern half. Recommend Calgary beach, superb. Plenty of walking, to suit all abilities.
Would Recommend: Yes
14th September 2020:

Good welcome from host. We were in self catering appartment. Appartment spacious and well equipped. Downstairs coat and boot area handy for storing wet coats and boots. Sofa looked more comfy than it actually was. Ended up sitting on dining chairs in evenings.
Tips:
Well positioned for exploring the island. West coast scenic drive stunning. Local pub/Inn -Bellachroy had takeaway food which was good. Another signposted restaurant was closed. Although didn't eat there the cafe food at the Heritage place looked very reasonably priced. Lovely food at the Hotel where the swimming pool is but a bit pricey. Staffa and Treshnish Isles trip with Turus Mara very good despite the rain. Iona is our favourite. Ticket office not open at present and a bit confusing where to park when first get there. Park in free car park at top and pay as you board.
Would Recommend: Yes
15th August 2020:

clean and friendly place to stay views were beautiful the whole island is a great place to visit thanks niel and margarita
Would Recommend: Yes
8th August 2020:

Absolutely loved our stay here and would really recommend it! We were in the self catering apartment and there was plenty of space, good kitchen area with an excellent cooker. Our daughter was delighted with the bunk beds! Unfortunately due to the pandemic we were unable to access the lounge area in the main building but it didn't hamper our enjoyment. The apartment was spotless and we felt safe with all the extra procedures in place.
Tips:
We ate out (in the garden) of the Bellachroy in Dervaig - good sized portions and very tasty meal. As well as in Tobermory at MacGoochan's again outside, good portions and a lovely meal. We spent the day at Calgary Bay - beautiful white sands, really clean beach with an ice cream kiosk nearby (toilets just across the road from the camping field) Get there early to ensure you can get a parking space. Also spent a day on Iona - driving to the ferry took longer than we imagined but it was a lovely day out and well worth a visit!
Would Recommend: Yes
27th July 2020:

All perfect!
Would Recommend: Yes
5th October 2019:

Great hospitality
Tips:
enjoy Mull! Walk to the headland at Calgary Bay!
Would Recommend: Yes
7th August 2019:

Would Recommend: Yes
25th July 2019:

Would Recommend: Yes
19th June 2019:

Peaceful location. The flat had everything we needed. There is free parking in attractive grounds.
Tips:
Watch out for bats flying at dusk.
Would Recommend: Yes
19th May 2019:

Would Recommend: Yes
30th April 2019:

We stayed at the self catering apartment with our family for a long weekend recently, but have also stayed as guests at the B&B too. Neil & Margriet are wonderful hosts. I would recommend Druimnacroish to anyone looking for a wee quiet getaway.
Tips:
Visiting Calgary bay is a must and it's only a 15 minute drive to the car park from the property. the main hotel in Dervaig serves very yummy food too.
Would Recommend: Yes
29th April 2019:

Would Recommend: Yes
23rd September 2018:

A very welcoming environment, and a delicious breakfast each day of our stay.
Tips:
Café Fish in Tobermory was a fun place to eat and the food was excellent.
Would Recommend: Yes
5th September 2018:

A cosy and peaceful place to stay on Mull
Would Recommend: Yes
23rd August 2018:

4 nights in the apartment. Well equiped and located apartment for quiet and nature holidays. Very nice stay in a wonderful place. We'd like to spend more time on Isle of Mull ! Just a negative point : quality of mastress for children beds.
Tips:
Don't miss Treshnish and Staffa islands tours with Turusmara. Walks on the hills and in the beys to look for birds, eagles, otters. Shellfishs plates in Cafe Fish in Tobermory
Would Recommend: Yes
24th July 2018:

Would Recommend: Yes
12th July 2018:

Nice and quiete with lovely views from the lounge.
Tips:
We went to a ceilidh in the local village hall, Dervaig and had a brilliant time. The Ardalanish weavers in the south near Burness is really worth a visit. You can get up close and watch the weavers on their big machines and ask them questions. Iona island is definitely worth a visit.
Would Recommend: Yes
19th June 2018:

Thank you for being so helpful before our stay, welcoming, friendly and helpful during our stay. We really enjoyed our time at Druimnacroish. It was lovely to be able to use other facilities as well as the apartment itself.
Would Recommend: Yes
2nd June 2018:

Excellent choice if you're looking for somewhere that's remote, quiet & scenic. Apartment is ran from hotel next door so owners are close at hand for dealing with queries & issues.
Would Recommend: Yes
12th May 2018:

Thank you again for a lovely few days in your self catering apartment. Well catered for and everything we required. A lovely peaceful location.
Tips:
Visit Duart Castle, Iona (very well worth the visit and go as early as possible to make the most of the day), Calgary Bay, Tobermory, the list is endless.
Would Recommend: Yes
11th September 2017:

Would Recommend: Yes
28th August 2017:

Beautiful, peaceful and quiet location, very spacious appartment with everything you need. Very hospitable hosts, helpful with everything.
Tips:
take your time to explore Mull!
Would Recommend: Yes
8th August 2017:

Lovely apartment with everything we needed and even some books, dvd's and jigsaws to keep us occupied. A lovely place and a very warm welcome.
Tips:
We hired electric bikes and visited the beautiful Calgary beach, stopping off at the art cafe for a tasty lunch.
Would Recommend: Yes
3rd August 2017:

Would Recommend: Yes
10th July 2017:

We found you both very friendly, relaxed and willing to help. The apartment was perfect for us and generously supplied. At the time we stayed, the place was adequately warm without heating apart from one evening when we returned fairly late and it would have been pleasant to have had a bit more warmth. So some advice about the working of the heaters would have been useful.
Tips:
We timed our stay so we could go to some of the concerts put on by the Mull Mendelssohn Festival (for those who enjoy classical chamber music!). We had an excellent meal at the Mediterranean Restaurant at Salen before a performance in the church.
Would Recommend: Yes
4th June 2017:

Very kind and helpful, thanks. Lovely comfortable bed and oceans of hot water for baths and showers.
Tips:
Good food in the pub in Dervaig. Excellent food in Cafe Fish, Tobermoray. Loved walking on Ulva and the boat trip to Staffa best of all.
Would Recommend: Yes
29th May 2017:

Peaceful perfection in a comfortable, well-equipped and spacious cottage tucked away in a tranquil rural location.
Would Recommend: Yes
26th April 2017:

Only 2 miles from pretty village of Dervaig, easy to find, just off a good road. We saw Golden Eagles fairly close to the garden. Also resident Tawny owl in trees.
Tips:
'Am Birlinn' (recommended by our hosts) gave excellent food and service. Local pub 'The Bellachroy' not such good value for money, but perhaps we were there on a difficult day (at the end of the Music Festival.
Would Recommend: Yes
27th August 2016:

Owners were very helpful and made us feel very welcome.
Tips:
Ideal rural location. A great base for exploring Mull.
Would Recommend: Yes
15th August 2016:

Would Recommend: Yes
5th August 2016:

Would Recommend: Yes
28th July 2016:

The apartment was really exactly what we needed, except for the smell of mold in one of the bedrooms. The hosts are friendly, the surrounding splendid.
Tips:
Wildlife Tours on Mull are exciting.
Would Recommend: Yes
9th June 2016:

Tips:
Highly recommend Mull Charters trip to see Sea Eagles
Would Recommend: Yes
25th May 2016:

First rate place to stay with clean welcoming facilities which met all our needs
Tips:
Cafe fish great value and superb food. Book ahead.
Would Recommend: Yes
9th April 2016:

Very spacious and well equipped apartment. We thoroughly enjoyed our stay in Mull and would love to return. Apartment was a very pleasant surprise, everything we needed & more. Made to feel very welcome. Lovely little touch by putting fresh milk in fridge for our arrival. Thank you.
Tips:
Few nice places to eat in Tobermory. Absolutely stunning scenery around the island. Lovely walk up Ben More and through forest tracks. The beach at uisken, well worth a visit.
Would Recommend: Yes
7th February 2016:

We have stayed here twice now and would definitely come back a third time! The apartment had all the facilities we needed, the beds were very comfortable and the views were amazing. We had breakfast with the others staying in the B&B and it was delicious. The owners are both very approachable and friendly.
Tips:
About 20 minutes away is Tobermory(Balamory) which is a wonderful town and has a CO-OP great if you are self catering. The town also has many other shops worth a visit. Especially for the summer months Calgary bay is a MUST to visit !
Would Recommend: Yes
29th September 2015:

Very peaceful place!
Tips:
pub in Dervaig with good food and lovely wine!
Would Recommend: Yes
17th September 2015:

A little out of the way so need to travel to do anything. But the accommodation was otherwise faultless.
Tips:
Calgary Bay & Iona are both worth the journey.
Would Recommend: Yes
16th August 2015:

Would Recommend: Yes
9th August 2015:

Kind people. In fact the local tourist information. Surprisingly also Dutch speaking owner.
Tips:
The local restaurant in Dervaig. And The astonishing views.
Would Recommend: Yes
31st July 2015:

We had a lovely stay at Druimnacroish, the apartment was perfect for our needs and it was great being able to use the lounges in the evening. We'd definitely stay again when we return to Mull.
Tips:
Druimnacroish has a great location for seeing the North end of the Island. We enjoyed Calgoray Bay, visiting the Cheese Farm/Producers, the Aquarium and walking on Ulva.
Would Recommend: Yes
31st July 2015:

Lovely...we really enjoyed the accommodation location and Mull. Perfect for us...highly recommended.
Tips:
Enjoy it all, beautiful Island....lovely food and lovely people.
Would Recommend: Yes
11th July 2015:

Apartment is spacious and the large double bed comfortable. Mattresses on the bunk beds very thin and only suitable for very young children.
Tips:
Only place to eat locally is the pub/inn which was very expensive and the staff on duty that day were not helpful and were unprepared for 8 guests arriving at the same time despite 4 of us only requiring coffee! Calgary beach great and the Byre museum very interesting. Half hour's drive from Tobermory for restaurants, cafe's and boat trips. Half hour from Ulva ferry for boat trips and walking on Ulva.
Would Recommend: Yes
Owner Response:
Thanks for the feedback on the mattress in the bunk room. You're quite right, they were only suitable for children and we've now upgraded them. Also sorry to hear about your experience at the Bellachroy, they usually do better than this.
27th June 2015:

A beautiful place to relax and unwind but just a little bit to far from Tobermoray to walk. Thank you for an amazing week, unfortunately the damp smell in the bathroom needs to be addressed for future lets. Regards Ron Clevely.
Would Recommend: Yes
Owner Response:
Sorry to hear about the damp smell, glad to hear it didn't spoil your holiday. We've had the bath panel off and this appears to now be fixed.
1st June 2015:

We had a lovely time. You were the perfect host and made us feel at home. The self-catering apartment was warm and comfy and had everything we needed. Thank you so much.
Would Recommend: Yes
12th September 2014:

Would Recommend: Yes
1st September 2014:

Great place to stay in beautiful surroundings and very helpful owners.
Tips:
Beautiful location and easy access to Dervaig (2 miles), Tobermory (10 miles) and Calgary Bay (7 miles).
Would Recommend: Yes
25th August 2014:

We had a lovely stay,the apartment was really well appointed and well maintained and we appreciated finding such a great place at such late notice. Thank you!
Tips:
Cafe Fish is a must in Tobermory - book well in advance. Great biking around Glenmore Forest,and over on Ardnamuchan to the lighthouse and white sands of Sannax Fab walks around Tresnish headland and the island of Ulva. Best cake/coffee stop Glenmore Castle Cafe.
Would Recommend: Yes
4th August 2014:

very welcoming and helpful.Very relaxed atmosphere. We realy enjoyed the use of the bar at times. Neil and Margriet are always happy to recommend places to go etc. We had a marvellous time and definitely to return
Tips:
lovely lunch at the Glengorm castle. It was delicious and there was something for us all to enjoy. Beaches are ace Calgary, Langamull Croig The local markets were nice to visit.
Would Recommend: Yes
24th June 2014:

Everything was perfect and we will return. Of course the Peter Macnab book was well revisited.
Tips:
Plenty of coastline to explore . Read all information about where to go and what to see. Couldn't get into the pub at Dervaig -should have booked. Lovely meal at Am Birlinn Go down to the jetty near -brilliant sunset. Go down to Caliach just before Calgary. Take the short ferry trip to ardnamurchan from tobermory just for the sail.Enjoy.
Would Recommend: Yes
20th June 2014:

We had an excellent stay. Very well placed for day trips in the north part of Mull.
Would Recommend: Yes
27th May 2014:

Lovely warm comfortable apartment. Very welcoming hosts. Love the Isle of Mull, position of accommodation is quite central for all areas of Mull, birdwatching and walking great. Lots of information in the apartment on Mull, maps etc. loved it. Bed was so so comfortable. Everything you need for a great holiday.
Tips:
Birdwatching, walking. Saw Golden Eagles along the glen. Birds singing in the garden, lovely to wake up to.
Would Recommend: Yes
16th May 2014:

respectful and friendly. Self catering - spacious, comfortable, warm and clean. lovely views.
Tips:
I enjoyed the wildlife and went on organised tours, the two best ones for me were: 1. Island Encounters, Wildlife & birdwatch Safaris, Isle of Mull. Tel 01681 700 090 or email [email protected] 2. Treshnish Isles. Staffa. Iona - I loved visiting the Puffin colonies, and was able to get withing a few feet of them!! Enjoyed visiting Loch na Keal - lots to see - the eagles (both golden and sea), and otters, seals. and many other species of birds.
Would Recommend: Yes
31st March 2014:

Friendly and accommodating.
Tips:
Good central location for exploring the island. Good shop and pub in village nearby.
Would Recommend: Yes
1st October 2013:

We relaxed instantly and were very comfortable. Thankyou.
Would Recommend: Yes
15th September 2013:

Would Recommend: Yes
10th September 2013:

Wonderful secluded & peaceful atmosphere, perfect getaway place. Excellent hosts, and if you're lucky, wonderful dinners! Self catering great for young children. Would perhaps benefit from more storage space in kitchen (high up out of children's reach!)
Tips:
Arlene's coffee house (in Craignure) does fabulous cakes & takeaway lunches.
Would Recommend: Yes
3rd September 2013:

A lovely peaceful location. Well appointed and owners very friendly and helpful. We stayed in the self catering apartment this year and so we missed the lovely breakfasts! The apartment was well appointed and very comfortable.
Would Recommend: Yes
25th August 2013:

Everything great except bunk bed mattresses apparently a bit uncomfortable - maybe need toppers? It didn't stop her sleeping though! Staff very friendly and the apartment had everything needed.
Tips:
Take the great road to Tobermory - slowly! - and go out with Sea Life Surveys. Also Loch Frisa, off the same road, is great for sea eagles. Make sure you go for fuel between 9 and 5!
Would Recommend: Yes
2nd July 2013:

Very comfortable apartment in excellent location, easy half hour walk into Dervaig and very central for north of island. Neil and Margriet are very welcoming and we had added bonus of being able to use lounge and conservatory in guest house, not to mention sitting outside in lovely garden with beautiful view - and the mixed weather did allow us to do that a couple of times!
Tips:
Would recommend Cafe Fish in Tobermory, excellent food and lovely staff. We also had light lunches in Am Birlinn (enormous sandwiches!!) and Island Bakery both of which were very good. And Mediterranea in Salen is also very good and set menu very reasonably priced. Port na Ba beach, near Croig, is smaller than Calgary but just as beautiful and even quieter.
Would Recommend: Yes
23rd June 2013:

Proper plug for bath needed Larger cervical bowls please DVD remote not working
Tips:
Whale watch are highly recommend as well as Iona. The cake from bakery shop at terbermorey is fresh and very nice worth it to try.
Would Recommend: Yes
10th June 2013:

You need to make it clear on your website, maybe you did! that you are not in Dervaig, but a building on its own about 2 miles from the village.
Tips:
Bellachroy restaurant in Dervaig is excellent. It's well worth paying for the Turus Mara trip to Staffa and the Treshnish Islands, also to pay for a wildlife day - David Woodhouse, Richard Atkinson etc and go out with a Ranger. Ulva is also great. You can easily spend a week just in the north. We didn't have time to go to the south of Mull.
Would Recommend: Yes
6th June 2013:

This is an extremely comfortable appartment,very nicely furnished and decorated to a high standard with stunning views from the living area window-beautiful to wake up too.If you require it you have access to the facilities provided within the hotel, of which notably are the lovely and friendly owners Neil and Margriet for whom nothing is too much trouble and will go out of their way to make your stay as enjoyable as possible and provide that rare personal touch.I would thoroughly recommend Druimnacroish as a wonderful place to escape too, change your pace and enjoy simple pleasure's in beautiful surroundings and if you have children its lovely to watch them ditch the nintendo and play outside safely and imaginatively.It is a perfect base to explore the rest of this beautiful island which i believe has an array of choice of things to do to suit all tastes and ages.
Tips:
Hire bikes in Salen- they can recommend suitable rides tailored to your needs. Turas Mara trips to see Fingals Cave and the Puffins is a lovely day out. Take the Ulva ferry across to the Isle of Ulva- takes about five minutes and you come back across when your ready - lovely walks and a brilliant sea-food restaurant. I could walk all day on this beautiful island but the children are less keen so good walks which keep them interested are to be found at Calgary Art in Nature which you can extend to Calgary Bay and around the pier, Aros Park , Glengorm castle and a scramble around the ruins of Aros Castle which you can get too on a walk starting in Salen.Duart Casle is also lovely. Take a trip to the Mull theatre whatever is showing and it will be an entertaining night in friendly surroundings. Tobermory is lovely to see and the fish and chips by the clock tower are great. Other places we have enjoyed eating and would thoroughly recommend are The Bellachroy Inn and Mediterranea in Salen
Would Recommend: Yes
22nd April 2013:

Lovely, spacious apartment that had everything we needed
Tips:
Calgary beach is tunning and only a few miles away
Would Recommend: Yes
3rd November 2012:

Fantastic accommodation, beautifully clean and well equipped - we appreciated the little extras that you dont usually get in a self catering appartment - like the towels, handwash and shower gel etc, complementary tea and coffee, library and maps. Good location, easy going and flexible hosts. Would definately recommend to others and stay there again.
Would Recommend: Yes
9th September 2012:

shame no washing machine and one heater not working properly
Would Recommend: Yes
10th August 2012:

A very peaceful welcoming apartment. If youseek comfort, peace and lots of quiet then this is the place to go. Highly recommended.
Tips:
Take a trip aroundthe coast road from Dervaig to Ulva - spectacular!
Would Recommend: Yes
24th July 2012:

Very friendly and accommodating staff. Country-side location very beautiful. Rooms were comfortable, clean, and well-appointed, with everything needed for self-catering. Well-located for exploring the Isle (once getting used to the single-track roads!)
Tips:
Be sure to have midge-repellant with you!!
Would Recommend: Yes
8th July 2012:

Would Recommend: Yes
23rd June 2012:

Would Recommend: Yes
5th June 2012:

An excelent home from home for a weeks sight seeing and relaxation with the family. Just what we were looking for.
Tips:
The Old Byre is well worth a visit. The play area is suitable for toddlers and the upstairs exhibition and video is suitable for everyone.
Would Recommend: Yes
18th May 2012:

Tips:
Good local walks ie, Treshnish headland, Calgary (Otter seen here). Langamull. Local shop very good.
Would Recommend: Yes
3rd May 2012:

Just a perfect place to stay if you like to explore Mull - highly recommendable
Tips:
Too much to list - Staffa a must, have a close look @ the various books and maps which you find in the appartment
Would Recommend: Yes
26th April 2012:

An absolute gem of a place! The web photos of this self catering unit hardly do it justice. Well equipped with everything one could ask for, for a comfortable stay away from home. Location is very central for exploring north Mull - easy distance to Calgary beach,Tobermory and Salen. Neil and Margriet were very helpful with local information - yes Margriet, we finally saw sea eagles on our last day on Mull, where you directed us to go! Thank you for an absolutely brilliant stay. We will be back!
Would Recommend: Yes
8th April 2012:

A great little pace to stay. Ideal for a family self catering. Location is great for seeing all that north Mull has to offer, however lack of walks etc from the door means driving each day. Great cycle options!
Tips:
The new shop in Dervaig! Turus Mara trip to Staffa Ulva Island
Would Recommend: Yes
.