Cala - Sith

Tel: 07751410044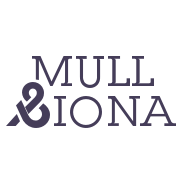 There are two cottages at Cala Sith Creel Cottage and Island Cottage which have open aspect views to front and rear and off road parking. The cottages are well equipped to cater for four people and are carpeted throughout and benefit from full double glazing and oil fired central heating. Leading off the hallway is the lounge/dining room with comfortable sofas, coffee tables, dining table and TV with satellite reception and DVD player. The Kitchen is roomy and well equipped with fridge freezer, full gas cooker, microwave, washing machine and dishwasher. Upstairs are two bedrooms one double bedded, one twin bedded there is also a roomy airing cupboard . Cala Sith is a great bases from which to explore the ross of mull with it's wild countryside and beautiful sandy beaches. Just a few minutes walk away you have the benefit of the village amenities, shop, post office, pub with restaurant and the Ninth Wave Restaurant. The ferry to Iona and Staffa is just a two minute walk away.
Availability
There are no rooms available at Cala - Sith
for these dates.
Please try other dates or select a
different property
.
cottages

Max:
Room Facilities:
Bath Tub
Bath/Shower
Central Heating
Coastal Location
Cooker
Dining Area
Dishwasher
DVD Player
Extra Linen On Request
Fridge/Freezer
Hairdryer
Ironing Facilities
Kitchen
LCD/Plasma Television
Linen & Towels Supplied
Living Room
Microwave
Private Car Space
Radio
Satellite Television Channels
Shower Room
Tea/Coffee
Television
Washing Machine

Max:
Room Facilities:
Bath Tub
Bath/Shower
Central Heating
Ceramic Hob
Cooker
Dining Area
Dishwasher
DVD Player
Extra Linen On Request
Freezer
Fridge
Hairdryer
Private Car Space
Radio
Satellite Television Channels
Tea/Coffee
Television
Washing Machine
Facilities
Bar (nearby)
Cycling
Fishing
Garden For Residents' Use
Hiking
Shop (nearby)
Policies
Check In: Between 16:00 and 21:00
Check Out: Between 8:00 and 10:00
Wi-fi: Wireless internet is available and is free of charge.
Smoking: There is no smoking permitted anywhere within the property.
Parking: Parking for all guests is available on site and is free of charge.


Children: Children of all ages are welcome.
Pets: Pets are allowed and can stay free of charge.
Groups: All groups are accepted.
Average
4.9
out of 5
68 reviews
100% recommend
Reviews
24th July 2022:

Another fantastic week at Cala-Sith but this time in the two self catering cottages with the family. Owners were great in providing things like a stair gate etc to keep our young children safe.
Tips:
Excellent position for access to Iona ferry and the great outdoors on the Ross of Mull.
Would Recommend: Yes
18th July 2022:

Comfortable cottage, close to my niece! It had everything we required, and friendly, helpful owners. Sheep to observe, front and back of property, which we loved. Ferry to Iona and Staffa literally down the road, as was pub and shop. Beautiful sunset too. Lovely craft centre close by, with short drive to a gorgeous beach.
Tips:
Ferry to Iona and Staffa. Lovely drive to Calgary beach and Tobermory. Another pub and shop in Bunessan, and Ardalanish Weavers. Glorious Fidden beach. A good cafe just before Calgary beach. For a special meal, The Ninth Wave, Bruach Mhor, Fionnphort was superb.
Would Recommend: Yes
8th July 2022:

Always a 5 star service from you guys! Always friendly, chatty, helpful and approachable.
Tips:
We always base ourselves in Fionnphort when on Mull as (in our opinion) it is an ideal location for the short ferry crossing to Iona, trips to Staffa, great walks to Fidden and Knockvologan, great local pub (The Keel Row) and great food at The Creel (shack at the pier).
Would Recommend: Yes
19th June 2022:

Absolutely first class holiday cottage with everything one might need. Comfortable, clean with all Modern facilities and with excellent very friendly and helpful on site hosts. Good quiet location with access to local shop, restaurant/bar, seafood takeaway and ferry to Iona all within 10 minute walk. We simply cannot rate it highly enough
Tips:
The local restaurant/bar the Keelrow is under new management and is excellent. The Creel seafood takeaway also excellent. Iona is a short ferry trip and well worth exploring from end to end. There is an abundance of wildlife (local Hen Harriers) and incredible coastal scenery to be seen walking from the cottage. A car is useful for longer trips on Mull but we rarely used ours.
Would Recommend: Yes
19th June 2022:

Love this place, wouldn't want to stay anywhere else. Pat and Julie are the perfect hosts, will be back next year.
Tips:
Regular ferry to Iona, plenty of wildlife to see in Fionnphort, hen harriers, cuckoos, songbirds. Keel Row pub/restaurant serves good food at a reasonable price, and The Creel does great fish and chips.
Would Recommend: Yes
31st May 2022:

Beautiful setting, close to Iona ferry. Good pub just along the road. Helpful hosts. Would stay again.
Tips:
Take care driving when highland cattle are wandering down the road. They will move slowly out of the way when they are ready.
Would Recommend: Yes
24th May 2022:

Would Recommend: Yes
21st May 2022:

Julie and Patrick couldn't have been more helpful and extremely pleasant . We all enjoyed our stay with them at the 2 adjoining self catering cottages . Short walk down to the Iona ferry and creel shack (scallops , fish n chips !) very tasty . Organised our day trip to Staffa and Fingals cave . Highly recommended.
Tips:
Creel shack for scallops ,fish n chips . Keel row pub good food and excellent fine ales ! Staffa and Fingals cave a must see. Also Columba hotel for coffees and lunches . Lastly check out the beautiful beaches on Iona 🏴󠁧󠁢󠁳󠁣󠁴󠁿❤️
Would Recommend: Yes
10th May 2022:

Clean, comfortable, well equipped and warm. Perfect location for trips to Iona and Staffa. Would definitely use Cala Sith again.
Tips:
Take a trip to Staffa/Fingal's cave. We waited to book to the day before to ensure good weather . (This may not be always possible) Walk to the beautiful beaches on Iona. Don't just go right but also to the beach past the golf course. If you fancy a bit longer walk on Iona carry on to Columba's Bay and further along there is the old marble mine. Be aware that travel is slow on the single track roads so if you want to visit the other end of Mull you may prefer to do a 2 place stay.
Would Recommend: Yes
29th April 2022:

Lovely cottage. Very well equipped for self catering, warm and comfortable.
Tips:
Pub and shop 200m away, 5 min walk to the Iona ferry. Some great walks from the doorstep.
Would Recommend: Yes
28th April 2022:

Lovely location and so near Iona. We had a lovely stay in Fionnphort
Would Recommend: Yes
24th April 2022:

Great and peaceful stay for a city getaway. We were able to explore most of the island in the week of our stay due to nice weather. Highly recommend!
Tips:
Recommend the location of the property for tours of Staffa and Iona.
Would Recommend: Yes
17th April 2022:

Clean, well equipped and well located self catering cottage. Well heated and good beds Friendly owner.
Tips:
Beaches at Uisken, Fidden and Kintra lovely. The Isle of Iona and its beaches though are outstanding! Creel Shack at the Fionnphort pier is an absolute must for its fish and chips and the local pub 'The Keel Row' is very cosy and good atmosphere.
Would Recommend: Yes
29th March 2022:

Very well appointed self catering accommodation. Good size rooms. Very comfortable bed and thick duvet. Nice to have a bath and shower. Great access to Iona, which is well worth a visit for at least three hours.
Tips:
No local restaurants available at the time we stayed. Small shop with limited supplies. Very close to the ferry to reach Iona which is well worth a visit. Plenty of good eating places on the island. Not sure the time of the last ferry as an evening dinner at the Argyle Hotel on the island would be enjoyable.
Would Recommend: Yes
28th November 2021:

Perfect home from home to visit our family.we have stayed numerous times now, both in cottages and B&B and although there are numerous options to stay elsewhere we enjoy the position of Cala Sith. The hosts are very friendly and so helpful with nothing being too much trouble.
Tips:
If you are looking for somewhere for peace and quiet, this is it! Perfect base for cycling, walking and visiting Iona.
Would Recommend: Yes
18th October 2021:

Friendly, helpful owners combined with homely accommodation and a great location for the Iona ferry (5mins walk)
Would Recommend: Yes
3rd October 2021:

Took both cottages for a family holiday. Lovely accommodation in lovely location. Everything we needed. Friendly hosts. Nothing was too much trouble. Would definitely go back
Would Recommend: Yes
26th September 2021:

Thoroughly enjoyed our stay, Patrick and Julie are top class hosts who are welcoming and helpful. Cottage is clean and cosy, and like a home-from-home for us. Perfect location to unwind and de-stress. In fact we can't wait to come back!
Tips:
We come to Mull predominantly for the wildlife, and to walk the beautiful locations. Saw otters, hen harriers and other wonderful birds during our stay.
Would Recommend: Yes
21st September 2021:

My daughter and I thoroughly enjoyed staying in your self catering cottage, thank you The cottage has a high standard of fixtures and fittings throughout, particularly the heating controls and flexibility. I was devastated when I splintered the dining table leg but the "chef" was very understanding. Thanks again for a great holiday. Isabel and Roy Mc Shane
Tips:
Obviously the Ninth Wave is the top restaurant but the Creel Shack offers exceptional locally caught shell fish, crab claws were wonderful Just leave the car and walk round the paths and beaches Don't forget to dine at the Keel Row: great pint langoustine tails!!
Would Recommend: Yes
4th September 2021:

Great location as we travelled all of mull and was amazing to be right next to Isle of Iona. Great kitchen and washing facilities if you're on a longer trip! Owners were attentive and friendly.
Tips:
Isle of Iona ferry just walk down the hill- £7.20 for a return for 2 adults and only 4 minute journey. You will not regret visiting here!
Would Recommend: Yes
27th July 2021:

Lovely couple that couldn't be more helpful will def be back
Would Recommend: Yes
27th July 2021:

Would Recommend: Yes
23rd July 2021:

If you want a little bit of heaven, this is the place for you. This cottage has everything you need, it is thoughtfully equipped, and very comfy, plus you get a beautiful view and perfect peace and tranquillity. Well placed for easy trips across to Iona,( accompanied by the local dolphins) and with a beach at the end of the road, we had a fab week, just wished we had booked longer.
Tips:
The new path to Loch Pottie was a great find, we did it a couple of days and watched the local wildlife; Osprey diving in the loch... and enjoyed the spectacular scenery, and we didn't need to touch the car, just strolled out the front door.
Would Recommend: Yes
3rd July 2021:

Really loved our stay thank you! Ideal sized cottage for a family with lovely views out if the living room. Great for us to be within walking distance of family in Fionnphort
Would Recommend: Yes
28th June 2021:

It was very good value whilst providing everything needed to accommodate 2 couples comfortably.
Tips:
It is brilliant for a trip over to Iona and the local pub the Keel Row was good for food and drinks. Due to the single track roads on the island it does take a long time to get to other parts of the island however.
Would Recommend: Yes
27th June 2021:

This well equipped cottage is super clean and very comfortable. Warm enough or airy when needed. Julie and Patrick are very friendly and go out of the way to ensure that everything is perfect.
Tips:
Would recommend the local pub and restaurant The Keel Row for food but you will need to book.
Would Recommend: Yes
20th June 2021:

Fantastic holiday accommodation and hosts.
Tips:
Iona a must visit.
Would Recommend: Yes
14th June 2021:

We stayed in cottage number one for two weeks, the cottage was very clean and comfortable and had everything you could possibly need just like home from home. Julie and Patrick were helpful and always available should we need them. As we were staying during the covid pandemic it was reassuring to know that the cottage had been thoroughly cleaned and well ventilated prior to our stay.
Tips:
Our cottage was a five minute walk to where you can board a ferry for Iona, the sailing only took around 15 minutes and you were rewarded with a beautiful island with sandy beaches,and plenty of places to eat etc. This area of Mull has lots of areas for walkers ,cyclists , and lovers of water sports to enjoy.
Would Recommend: Yes
7th June 2021:

We had a wonderful stay at Cala Sith. Located just at the edge of Fionnphort, the accommodation is perfectly situated for swimming and family days at the beach, and for time on Iona (with the ferry five mins walk away). The property is spotlessly clean, comfortable, and has everything you'll need for cooking regular meals.
Tips:
The Staffa Trips boat to visit Fingal's Cave and the puffin colony on Staffa was well worth the money - even though I was sceptical about spending so much on it.
Would Recommend: Yes
26th April 2021:

Julie is always helpful and available
Would Recommend: Yes
14th November 2020:

Excellent all round Thankyou
Would Recommend: Yes
2nd November 2020:

This was our 3rd trip to Fionnphort and our 3rd stay at Cala Sith albeit this time with Patrick. The location is perfect for Iona but also perfect for those who want to be in an amazing wild, remote location brimming with wildlife and who want a cosy refuge after being out exploring all Mull has to offer.
Would Recommend: Yes
21st October 2020:

was a perfect location for our few days away. Ideal for visiting Iona and the south of the island. some great beaches, and a local arts gallery. the accommodation was spacious and felt very much at home for the 3 of us. everything you need, and good wifi.!
Tips:
covid restrictions were in place , but normally a local pub is open serving food and a highly recommended restaurant - the ninth wave is nearby. must visit fidden beach and uisken.
Would Recommend: Yes
20th September 2020:

Patrick and Julie are very welcoming and nothing is too much trouble.
Tips:
There are several lovely beaches in the Fionnphort area. There's a small pub, cafe, shop and The Creel seafood shack at the port - all within easy walking distance. Iona is easily reached by regular ferry service where there are further beaches, craft shops, eateries and, of course, the abbey. Please bear in mind our visit was during Covid restrictions and some venues were not open.
Would Recommend: Yes
17th September 2020:

Fab location and lovely clean spacious accommodation.
Tips:
Great for children and dogs with lovely beaches close by.
Would Recommend: Yes
8th September 2020:

Lovely place to stay. Very comfortable.
Tips:
Walk to Tor Mor
Would Recommend: Yes
30th August 2020:

One of the nicest holiday accommodations that we've ever stayed in. Quality fittings and immaculately maintained throughout. Lovely views from the lounge and a short walk to the harbour/Iona ferry and a quiet location make it the perfect choice in Fionnphort. Lovely helpful hosts too. We thoroughly enjoyed our stay.
Tips:
Due to the covid situation some things were closed during our visit but we can recommend the seafood shack near the harbour and a ferry trip to Iona. Tobermory is a nice day out with a drive to Calgary beach included. Don't be in a rush due to the nature of the single track roads and the spectacular views on the scenic route. Some other nice beaches local to Fionnphort too after a short drive. Big shop in Oban before you get the ferry.
Would Recommend: Yes
15th August 2020:

Great location very close to the Fionnphort ferry terminal. Comfortable and well furnished cottage with precautions taken for Covid 19.
Would Recommend: Yes
14th August 2020:

We had a really lovely stay at Cala Sith. The cottage was pristine and everything really easy to get our head around. The location is incredible, and we appreciated being able to catch the Iona ferry on foot.
Tips:
Don't miss the amazing veggie at Kintra Croft Kitchen. Bread is easiest to come by at the ferry shop after 1pm. We love the Creel and the one time we visited the Ninth Waves left us incredible memories.The beaches on the Ross and Iona are amazing - Ardalanish and Knockvologan especially, also Fidden and Scoor, and on Iona, the Bay at the Back of the Ocean, Port Ban and North End. We saw an otter, seals and hen harriers. No eagles this year. We found doors and gates open at the Abbey (except the museum), though it's officially closed during Covid - an amazing surprise.
Would Recommend: Yes
7th August 2020:

An easy and relaxing stay in a great location. The house had everything I needed and the attention given to hygiene re. Covid-19 was highly reassuring. Wish I could have stayed longer.
Would Recommend: Yes
23rd September 2019:

Would Recommend: Yes
13th September 2019:

Made very welcome with pot of tea and cake the breakfasts were amazing, Room warm and comfortable . My friends were in cottage next door and were very happy with everything.
Tips:
Obviously visit Iona, we didn't get to Staffs as weather bad. But sure it's worth it.
Would Recommend: Yes
23rd August 2019:

We received a warm welcome and help was there when we needed it. Cala Sith was a beautiful place to stay with so many beautiful places to visit. We hope to return in the future.
Tips:
Our trip to Staffa was wonderful - we missed the puffins but saw dolphins and seals, and Staffa is a beautiful place. Amazing beaches on Iona and a lovely evening stroll to Fidden. Very yummy meal at the Keel Row and great fish and chips by the quayside. I think it's worth knowing that the Spar on Iona is better stocked than the Ferry Shop (which has what you need most of the time).
Would Recommend: Yes
24th June 2019:

Enjoyed stay although weather mixed but used to that. House fine, and poarking good. Iona beautiful, Duart Castle enjoyed. Tobermory busy as usual. West coast road -you have to be careful, but such spectacular scenery. We will have to come again!
Tips:
Keel Row makes a good meal, but watch for queueing system. Argyll Arms at Bunessan freshest scampi around.
Would Recommend: Yes
19th June 2019:

Would Recommend: Yes
14th October 2018:

Could not be more helpful or polite
Tips:
Very close to the Iona ferry,the pub,bus stop outside the door,great walks in all directions.
Would Recommend: Yes
26th September 2018:

Everything you need in the cottage, superb location.
Tips:
Keel Row - great food and on the doorstep
Would Recommend: Yes
5th September 2018:

This has been one of the best holidays of my life. Everyone is ready to help you and direct you to the many beatifull places around the island. The cottage was nice and clean. Fabolous kitchen. Good sleep.
Tips:
Would Recommend: Yes
18th July 2018:

Would Recommend: Yes
10th July 2018:

Warm and friendly welcome on a return visit.
Tips:
Staffa trip for first time this year in glorious sunshine and saw the puffins, well worth the money. Iona as lovely and peaceful as always with turquoise colours in the sea beautiful.
Would Recommend: Yes
13th May 2018:

Cottage had everything needed for a comfortable stay. Location excellent for exploring Iona & the Ross of Mull.
Tips:
Lovely walk on Erraid. Iona is a must - beaches, coves & Dun I as well as the Abbey, and a cream tea in the garden of the Argyll Hotel is a real treat. Good food at the Keel Row, and the Ninth Wave is a wonderful night out, really special.
Would Recommend: Yes
13th September 2017:

Would Recommend: Yes
29th August 2017:

We had a wonderful stay at Cala -Sith. Michael and Cathy were very friendly and helpful in anything we needed. Thank you!
Tips:
Iona, Staffa and the Ross of Mull were great to explore under any weather-condition. We loved the light and the landscape!
Would Recommend: Yes
10th July 2017:

Fully fitted self catering with everything needed for a most enjoyable stay. Excellent location to visit Iona and beautiful beaches on the Ross of Mull.
Tips:
5 minute walk to ferry for Iona.
Would Recommend: Yes
2nd July 2017:

A well equipped self catering cottage in a beautiful location, managed by friendly, helpful people.
Would Recommend: Yes
25th June 2017:

Lovely hosts who welcomed us and showed us the self catering home. All mod cons available and very comfortable accommodation . Easy to find and good base for discovering Iona and lower Mull. Local amenities good and ate well out and cooked well in doors . Totally recommend staying here .
Tips:
Great way to Mull via Corran and Lochline ferries to Fishnich. Just queue up and pay on board. Good trip to Staffa with Staffs Tours and recommend booking online as very easy to do. If going to Tobermory and upper Mull suggest booking another venue to save long drive around the island. Calagy Bay was beautiful . Roads only have passing places so slower life style so good to chill out .
Would Recommend: Yes
18th June 2017:

Couldn't have been more helpful or kind.
Tips:
Ninth Wave restaurant, Iona, Lunga Island to see the puffins in June ( beware the sandwich stealing rabbit), kintra bay and Knockvologan, the weavers.
Would Recommend: Yes
7th May 2017:

Cathy and Mike made us feel most welcome and made every effort to make our stay with them comfortable. Mike also gave us local information which was a great help.
Tips:
Trip to Treshnish Isles and Staffa is a must to see Fingals Cave and the puffins. The Keel Row in the village provides lovely food and has a good take away service. Staff very helpful and friendly. Many beautiful beaches around but Fidden is stunning.
Would Recommend: Yes
15th September 2016:

Made to feel very welcome and both Cathy and Mike could not do enough for us
Tips:
Visit to Iona and The Keel is a good local restaurant
Would Recommend: Yes
7th September 2016:

We loved the hospitality, the enthousiasm, the surroundings and the experience! And the Laphroaig Brodir - and the conversations that came with that. Hope to be able to re-visit in the future!
Tips:
Bring your hiking shoes and clean pants: the grounds can be quite muddy - especially if you're walking on unclear paths ;-) The Keel Row has good food and drinks and great service as well. Visit Staffa, Iona, climb Ben More if it's clear weather, walk to Erraid at low tide, etc: too much to see and too much to do!
Would Recommend: Yes
7th August 2016:

wonderful hosts- nothing too much bother.4s given for minor points. I was very happy with the quality of the accommodation and would certainly book again
Tips:
Kilvickeon beach beautiful especially at low tide . Look out for sea eagle on small nearby loch. The FIT could walk from Uisken to Kilvickeon - up to the 'last look back' cairn then a little inland or up and down the other beautiful beaches.
Would Recommend: Yes
10th April 2016:

Clean accomodation, very helpfull owners
Would Recommend: Yes
21st September 2015:

The cottage was very clean and comfortable. The hosts were so welcoming, offering to book various activities for us and generally being helpful. Our stay was made so much better through the friendliness of the hosts. We would definitely return if possible.
Tips:
We really enjoyed the eagle watch at the local RSBP reserve, the trip to Iona, and the day at Tobermory. We saw so much wildlife including lots of birds of prey, some from our window in the cottage.
Would Recommend: Yes
2nd September 2015:

Friendly and welcoming. Stayed with 2 small children and they provided buckets and spades and beach towels which was much appreciated as we travelled by public transport - which went very smoothly.
Tips:
Local pub Keel Row was very good - had evening meal on Friday with children. Also good food In St Columba's hotel and Argyll on Iona. Hired electric bike from electric bikes on mull. Good service.
Would Recommend: Yes
30th August 2015:

A lovely holiday cottage in a great spot for us to visit Iona, we found everything very well cared for although the toilet flush probably needs replacing and we would have loved a larger bed. The people next door did not bother us as the house is well insulated. The hot water was plentiful, the tv a good reception, it was good to get internet in the main lounge when we needed it. We would and will definitely return at some point. We went frequently to the island and also visited ninth wave - excellent. Overall delightful.
Tips:
We got fresh fish to bring home and cook from the hut by the ferry. We thought Ninth Wave very good. We enjoyed the bakery at Bunnessan saw sea otters at Pennyghael felt we were best served by the 8:30 ferry as it was a much easier journey to Craignure We often lunched at St Columba on Iona - nice soup, also the Heritage cafe was very good. It would be useful to have details of Iona activities e.g. the pilgrim walk tuesday, eucharist on wednesday I know not all people will be interested but I think many will.
Would Recommend: Yes
19th July 2015:

Great accommodation in a brilliant location,the staff were super friendly & helped make our stay a pleasure.
Tips:
Go on the boat trip to the treshnish Islands,the puffins are great,you get really close to them. The keel Row pub has good food but don't do bookings,its first come first served when the restruant opens at 6 pm Go over to Iona & visit the Abbey The beach at the local Fidden farm campsite is beautiful.
Would Recommend: Yes
12th July 2015:

Very friendly and enjoyable stay. Will definitely stay at Cala Sith again. Location great for exploring south of the island. Thanks for a lovely holiday.
Tips:
Great to be able to just walk down the road to catch ferry to Iona. Lovely walks on Iona, Knockvologan, Uisken, Ardalanish to name but a few. Didn't go out to Staffa this time but recommend a trip on Iolaire of Iona with Davey Kirkpatrick - worth the money and he will pass on all his knowledge of the area; wonderful.
Would Recommend: Yes
21st June 2015:

We received a warm welcome on arrival and were then shown round the cottage. Everything worked well: the rooms are a very good size and nicely appointed. This was excellent value. We will most certainly be back.
Tips:
It's rather difficult to know where to start. The Ninth Wave restaurant is almost literally on your doorstep: it is an unmissable dining experience. We visited Staffa on a beautiful clear blue day - Magic! Iona was peaceful. A circuit of the Island to Tobermory was tremendous fun. We saw deer, harriers, puffins, herons> The next visit is already being planned.
Would Recommend: Yes
.