Hart of Mull - Log Cabin 1 and 2
Hart of Mull Self Catering Hawthorn Cottage Salen
Tel: 01680 300545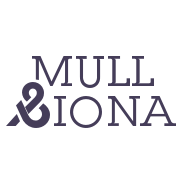 We have 4 self catering units Cabins 1 and 2 sleep up to 4 people price includes bedding and towels . our pod sleeps 2 people and sleeping bags and towel can be hired, and our camping cabin sleeps 2 people and sleeping bags and towels can be hired the camping cabin also has sole use of a sauna cabin
Availability
There are no rooms available at Hart of Mull - Log Cabin 1 and 2
for these dates.
Please try other dates or select a
different property
.
Facilities
Sauna can be hired with cabins 1 and 2 subject to availability
BBQ Facilities
Hiking
Bar (nearby)
Café / Restaurant (nearby)
Shop (nearby)
Policies
Check In: Between 16:00 and 23:00
Check Out: Between 8:00 and 10:00
Wi-fi: There is no wireless internet available.
Smoking: There is no smoking permitted anywhere within the property.
Parking: Parking for all guests is available on site and is free of charge.


Children: Children of all ages are welcome.
Pets: Pets are not allowed.
Groups: No stag and hen groups.
Average
4.7
out of 5
34 reviews
97% recommend
Reviews
11th August 2022:

Lovely cabin in a peaceful setting in the woods. The hot tub was a bonus too.
Tips:
Great to have the Taste of Mull van available at the end of a busy day exploring the island. Would recommend taking an organised boat or land day trip. They seem pricey, but are worth it for the experience and local knowledge.
Would Recommend: Yes
Owner Response:
Thank you for your lovely review
30th July 2022:

Would Recommend: Yes
20th July 2022:

wonderful cabin, thank you
Tips:
awesome cabin, helpful staff, a real gem
Would Recommend: Yes
3rd July 2022:

Brilliant accommodation and great location.
Tips:
Can recommend Langamull beach, trip to Ulva island and boat tour to Treshnish isles with Turus Mara.
Would Recommend: Yes
24th June 2022:

Gr8 all round stay ,would go back again
Tips:
All places to see, well sign posted first rate all round .
Would Recommend: Yes
13th May 2022:

We really enjoyed staying in Cabin 1. It's very tidy, well-appointed and cosy. It's the ideal place to switch off, or step away from digital distractions, and enjoy the great outdoors. The location at Salen makes an ideal base for exploring Mull. Tim and Diane were friendly and helpful at all times, and gave us plenty of recommendations for places to visit. Seeing two harts mere metres away from the kitchen wasn't something we expected, but added an extra layer of magic to our experience.
Would Recommend: Yes
Owner Response:
Thank you for your review we are glad you enjoyed your stay. Glad you enjoyed seeing the deer by the cabins you can see why we called our business Hart of Mull. Hope to see you all again soon
16th April 2022:

Had an amazing stay on Mull. The cabin was perfect for just me. I had everything I needed. I would say that a heads up about the electricity metre would have been useful so I could have come prepared with coins to feed it. Instead I had to beg the hotel owner for some change because everywhere else was closed by the time I arrived in Salen. Other than that, everything was perfect. Thank you.
Would Recommend: Yes
Owner Response:
Sorry you did not notice about the meter it does say on the web site and we are always contactable for change.
24th October 2021:

Cabin was in a great central location for seeing the island. The only downside was road noise sometimes as quite close to the road tbough only busy at intervals. The walk to the cabin may be challenging for someone with mobility issues. Cabin had all you would need for your stay and was really cosy and comfy. Everything was well set up and communication with Diane prior to the stay was good. It was a really fantastic week. Thank you.
Tips:
Coffee shops etc. Not always open so ensure you can cater for yourselves. Well stocked Spa in Salen and good Coop in Tobermory. Fab place for a peaceful holiday.
Would Recommend: Yes
16th October 2021:

We managed to confuse the pod with the log cabin. Very stupid of us. But perhaps if we had given a time of arrival someone could have met us. I think you should have the password for the Wi Fi on view in either the cabin or the food van.
Tips:
For those interested in wildlife we would highly recommend NatureScotland. Eagles, (both sorts), otters, flowers, fungi -all seen and identified. Some of the single track roads are difficult e.g. the one down to Grasspoint.
Would Recommend: Yes
7th October 2021:

A thicker double bed duvet would be helpful or a spare blanket Instructions for the oven would be helpful Found the hoover suction poor . Great stay otherwise
Tips:
Seafood shack in Dervaig Sundowners at the Western isles Hotel - great view Uisken bay for a swim
Would Recommend: Yes
2nd October 2021:

Fantastic cabin prefect place to recharge and explore the island the hot tub was such a highlight thank you to Tim and Diane will definitely return.
Tips:
Definitely book the hot tub highlight and great wee shop not far from the cabin and garage with lots of fuel which was very handy..
Would Recommend: No
Owner Response:
Thank you for the excellent review bit puzzled that you would not recommend us to other travellers
24th September 2021:

Tim and Diane are very approachable and friendly. Cabin was really comfortable and central to most places on the island. Well placed for a quick drive from the ferry terminal and easy to find, not off grid as such but very quiet and peaceful. All in all a pleasant experience and would love to spend time there again. Bob & Pauline.
Tips:
Taste of Mull. Glen Forca Hotel. Mull Charters Eagle boat trip. Tobermory. Sight seeing.
Would Recommend: Yes
Owner Response:
Thank you
25th August 2021:

Useful central location and a bit different from caravan or cottage. Wife and kids enjoyed the sauna. Good find!
Would Recommend: Yes
Owner Response:
Thank you
12th August 2021:

Tim and Diane lovely hosts and people. They were more than obliging when required. Facilities were just what was needed for a week long break. We stayed in cabin 1 which was very private amongst the trees. It was also fully equipped including use of the hot tub which was a fantastic bonus after a day out cycling, walking or wildlife watching! Tim and Diane also run the 'taste of Mull' which we frequented during our stay (take away or use the covered outdoor tables and fire to sit in). Food, although not fine dining was of a very good standard with a number of choices - the fish was perhaps the best I tasted on Mull. Very relaxing stay and would definitely visit again.
Tips:
We used both the coffee shops in Salen (approx 200 yards from our Cabin) for breakfast and morning/afternoon teas on occasion. Both were excellent. The Salen hotel is also within 200m although we did not visit. The local SPAR is again within easy walking distance and provided everything we needed for our stay. I would recommend a meal (in the bar or restaurant) or a drink at the Glen Forsa hotel which is about one mile away. If you like cycling there is cycle hire (including electric bikes) towards Salen pier across from the camp site. We brought our own bikes but on reflection it would have been better to hire. Cycling on Mull was fantastic but we kept away from the main Craignure to Tobermory road. Whilst cycling and walking we encountered an abundance of wildlife (which you can't really experience from a car) including, but not limited to, otters, golden eagles, sea eagles, skewers, cormorants and even a shark. On the one organised whale watching trip we took from Tobermory we encountered many different species of bird, saw porpoises but alas no whales. A trip to Iona is also worth a visit, not only for the abbey, but for the beaches. If you'd like to relax for a day the Isle of Mull hotel and spa allows you to use their facilities for a daily charge of £25. Overall we found the prices of food and drink reasonable with the food being of a good standard and in some cases (especially the sae food) exceptional. Be aware that phone and wifi reception on Mull is intermittent.
Would Recommend: Yes
4th August 2021:

The cabin was very comfortable, though small, and well fitted out. The surroundings were a bit more wooded than I had expected - if the weather had been worse the approach would have been very drippy and the cabin even more gloomy. It would have been helpful to have been warned in advance about the electricity meter - some of us haven't used cash for 18 months so didn't have a ready supply of coins.
Tips:
Taste of Mull was brilliant - excellent range of dishes and very convenient. We had excellent sandwiches at the Bespoke Bakery in Salen and their sourdough loaf was lovely. Also excellent meat from the Mull Abattoir and Butchery on the main road from Craignure. We had a very nice meal at the Glenforsa Hotel just outside Salen. We did all the usual things - Tobermory, Calgary Beach, boat trip to Staffa and the Treshnish Islands, Iona, Duart Castle. The younger and fitter members of the party did both Ben More and the ridge walk at Dun da Ghaoithe.
Would Recommend: Yes
Owner Response:
Thank you for your review. Our web site does state that the cabin has a coin meter sorry you missed it.
12th July 2021:

Location is perfect, close to ferry ports and you can visit pretty much everywhere on the island within an hour drive from Salen. The cabin was clean and equipped with everything we needed for our stay. Lovely place would definitively stay again.
Tips:
The fish and chips at Taste of Mull is delicious - perfect crispy batter! Just make sure to order in advance. There is a lot to see and do on Mull. Our children really enjoyed the aquarium and museum at Tobermory on wet days and the beaches at Calgary bay and Erraid on warm days.
Would Recommend: Yes
Owner Response:
Thank you so glad you enjoyed your stay and would love to see you return. Diane
5th July 2021:

Tips:
We enjoyed Lochbuie (peaceful; nice walks), Ulva and Calgary Bay (enormous beach). Salen is a good centre for driving to most place in the island.
Would Recommend: Yes
Owner Response:
Thank you
2nd June 2021:

VERY PLEASANT AND HELPFUL
Tips:
Fish curry!
Would Recommend: Yes
Owner Response:
Thank you for your review of the cabin and glad you enjoyed the food from our food Van too. Hope to see you again some time. Diane and Tim
24th May 2021:

A lovely well appointed cabin, near a shop, petrol station and a couple of hotels for eating out, plus Taste of Mull on the door step. A great location for exploring the whole island. Hidden in the trees was nice for privacy, but some people may need help carrying suitcases. Comments. 3 bulbs gone in a main lounge light. Too dark in kitchen area and bedrooms. More strip-light under cabinets and clear shades in bedrooms would help. Most people these days expect internet access, especially useful on rainy days and for contacting people when general phone signals poor on the island.
Tips:
To make the most of travelling the island, get a good map. The OS maps 1:25,000 are detailed, but you need 3, all double sided and really awkward to use. Other maps are available locally. We found the boat trips excellent value for money.
Would Recommend: Yes
Owner Response:
Thank you for your comments i wish you had let us know the bulbs had gone we would have replaced them for you as i did on the Saturday change over
11th November 2020:

The Internet was great when it worked but I had days when it didn't work at all. It said it was connected but couldn't load anything. It maybe just the Internet in the area. It was a bit tricky to open the main gate. Otherwise everything else was fine.
Would Recommend: Yes
Owner Response:
Thank you for your review
18th October 2020:

The cabin was beautiful and comfortable with all we needed, beautiful surroundings, very convenient location and fish and chips were delicious
Tips:
Lochbuie was very good for cycling and the walk to castle very nice. Tobermory pottery is very beautiful. The north side has sticking landscape. Iona and Eraid were also amazing. We were blessed with good sunshine
Would Recommend: Yes
Owner Response:
So glad you enjoyed your stay and thank you for your kind review
30th September 2020:

Really friendly hosts. The cabin was spotlessly clean and was extremely well equipped. The location is great for visiting different places on the island. You feel as if you are in the middle of nowhere but are only minutes from the village which has a great Spar shop and hotel.
Tips:
The island is stunning with fantastic views round every corner. There is wildlife to be seen everywhere - eagles, otters and deer to name a few. The walking is great whether you want a scenic flat walk or a walk up a mountain-we hiked a circular route leading up to Ben More and the views at the top were fantastic. The roads are great for cycling on although you need to be quite fit as they are not flat!
Would Recommend: Yes
Owner Response:
so glad you enjoyed your stay and look forwards to seeing you again
27th September 2020:

An excellent place to stay.cabin was very well equipped and cosy.
Tips:
A wonderful island with magnificent scenery and walks.taste of Mull food was great. All businesses were very careful about Covid security
Would Recommend: Yes
Owner Response:
Thank you for your review hope you had a safe journey home and stay safe over the coming weeks and well-done on Benmore
11th September 2020:

Only thing that might be improved was the lack of wi-fi, as mobile reception was very patchy throughout our stay
Would Recommend: Yes
Owner Response:
Thank you for your review glad you enjoyed your stay. we are looking in to wifi and do now have free BT guest wifi by our house just need to boost it to the cabins
28th August 2020:

Would Recommend: Yes
Owner Response:
Thank you for your review so glad you enjoyed your stay and we look forwards to you visiting again
22nd February 2020:

Would Recommend: Yes
15th October 2019:

Lovely setting and friendly and helpful hosts. Also taste of mull at the end of the drive is a perfect companion for quick takeaway food.
Tips:
We visited for the mull rally but there is so much to see and do. Otter spotting. Staffs tours. We have walked up Ben more. Plus countless other activities.
Would Recommend: Yes
Owner Response:
Glad you enjoyed your stay and look forwards to seeing you again next year
1st October 2019:

Hello, Internet would be a major improvement, usually internet helps travellers to plan their hobbies during the stay. Anything else, the lodge was very nice and nothing else is missing to my mind.
Would Recommend: Yes
2nd September 2019:

Welcoming and cosy. Sauna was a bonus. Missed having a washing machine (went through a lot of clothes due to the weather) but a decent laundrette is literally around the corner.
Tips:
Keep your eyes peeled. Spotted all sorts of wildlife just driving around. Dolphins and otters on the ferry crossing between Fionphort and Iona was definitely a highlight.
Would Recommend: Yes
18th August 2019:

We really enjoyed our stay in the cabin one at the Hart of Mull. The building itself was lovely and had bags of charm. There were only a couple of little niggles, but we knew about most of these before we arrived. We got a later ferry than we expected to, and this means we arrived at night. There wasn't much in the way of signage so it made finding the site slightly tricky. Though we knew about the pay-as-you-go electricity meter, this was slightly annoying as it felt a bit like we were having to pay for something that should've been included in the accommodation cost. The bath was lovely and there was ample hot water. However, though my partner did not have too much difficulty with the shower, I found the temperature fluctuated quite a bit and this was a bit annoying on the occasions that I used it. The wood fired sauna was great and we enjoyed using it.
Tips:
As it takes quite a while to drive around the island, we would recommend the sea eagle Watch and a trip to Tobermory to other visitors.
Would Recommend: Yes
Owner Response:
Thank you for your feed back. We are sorry you did not like the coin meter but we found this the fair way to cover electricity with the average cost for the week less than £6. Please let me explain we found some people leaving heaters on and windows open and we ending up with rather large bills, so the choice to put up accommodation cost to all or keep the cost down and put in the meter. Which we have found has cut the electricity down by over half as it makes people think and turn of the heaters while out and this also makes the cabins safer. Sorry about the shower I can only think its a water pressure problem but will look in to it. Glad you enjoyed the sauna We always say we are on the end of a phone and don't mind people phoning for directions or any help before or during their stay.
6th August 2019:

Stayed there in 2cabins with friends; cabins are position in a little woodland and although close to the road and each other they are very private; great for BBQs in the evening. Location is perfect for exploring all corners of the Mull ;only 15min from ferry and from Tobermory as well as Lakes, otters and all kind of wildlife. Highly recommended!!!
Tips:
Fishing at Tobermory's lighthouse; fresh mussels from the farm (£2/2kg - never had it so fresh and tasty); Calgary beach to name just a few.... Anywhere you go it's beautiful and there are things to do and wildlife to enjoy
Would Recommend: Yes
Owner Response:
Thank you and so pleased you enjoyed your stay. Hope to see you all back on Mull in the future. Diane and Tim
3rd July 2019:

This is the best equipped self-catering holiday cottage we've ever been to. The Taste of Mull food van round the corner is great if you don't feel like cooking. Beds are a little narrow, especially if you are used to a super king size- but it's holiday time! I couldn't get the song "In a cottage in a wood" out of my mind. The cabin is secluded from others but not isolated.
Tips:
If you want to eat in a restaurant it is best to pre-book. If you are coeliac - bring your own supplies, although some basics can be purchased on the island, it is limited. Also if you intend to go hiking ensure you include a tick remover in your equipment list. Mull is beautiful with loads to explore.
Would Recommend: Yes
Owner Response:
Thank you an glad you enjoyed Mull and Hope to see you again soon.
24th May 2019:

Would Recommend: Yes
Owner Response:
Thank you. Glad you enjoyed your stay
23rd April 2019:

We stayed in cabin 2 at Hart of Mull and it was a perfect base for our visit to Mull. Nice and cosy cabin within walking distance of the shop in Salen but the secluded and quiet location of the cabin, surrounded by trees was perfect. Tim and Diane have recently opened their Taste of Mull take away food business on the site which is excellent, definitely try the venison burgers or fish n chips. It's clear Tim and Diane have put a lot of effort and love into their cabins, pods and take away business and I would definitely recommend a stay at Hart of Mull.
Would Recommend: Yes
Owner Response:
Thank you so much
.