Willowbank

Tel: 01688 400283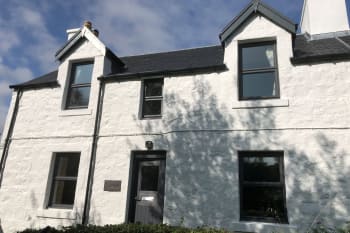 Availability
There are no rooms available at Willowbank
for these dates.
Please try other dates or select a
different property
.
cottages

Max:
Well equipped recently renovated self catering cottage.<br /> Close to well stocke... more >
Well equipped recently renovated self catering cottage.
Close to well stocked village stores and traditional pub serving foodRoom Facilities:
Bath/Shower
Central Heating
Coffee Maker
Cooker
Crockery & Utensils Supplied
Digital Television Channels
Dining Area
Dishwasher
Electric Shaver Point
Fridge/Freezer
Hairdryer
Ironing Facilities
Kitchen
Linen & Towels Supplied
Living Room
Microwave
Multi Fuel Wood Burning Stove
Satellite Television Channels
Television
Tumble Dryer
Washing Machine
Policies
Check In: Between 17:00 and 22:00
Check Out: Between 7:00 and 10:00
Wi-fi: Wireless internet is available and is free of charge.
Smoking: There is no smoking permitted anywhere within the property.
Parking: On street parking is available and is free of charge. There is no other nearby parking available.


Children: Children of all ages are welcome.
Pets: Pets are not allowed.
Groups: Groups are accepted up to a maximum of 4 people. No stag and hen groups.
Average
5.0
out of 5
14 reviews
100% recommend
Reviews
17th September 2021:

Fantastic hosts - very knowledgeable & eager to help make our stay as comfortable & enjoyable as possible. Cottage really comfortable, much more spacious than appears in photos. Beautifully renovated, particularly fabulous shower! Lovely little garden to relax in. So handy having the Dervaig store a stones throw away - huge variety of food etc stocked & super friendly.
Tips:
Visit Tobermory on market day - really yummy cakes & pizzas. The unique "catch & release" aquarium is definitely worth a visit. Boat trip with Turus Mara to Staffa a real highlight for us - really friendly & knowledgeable crew. Amazing experience to be on Staffa and had fantastic close up experiences with dolphins. Iona a bit of a drive from Dervaig but so worth it - gorgeous white Sandy bays and the little store sells enormous amazing rock cakes! Just up two road from the cottage is "The Piece Box" scrumptious home made treats. Treated ourselves to a meal at the Bellachroy on our last night - amazing food! Just realised how "food oriented we sound" 😂
Would Recommend: Yes
Owner Response:
Thank you so much for all your lovely comments - glad you had such a lovely time!
15th September 2021:

Willowbank has been beautifully restored, with lots of stylish and thoughtful touches. The upstairs bedrooms are a good size and the kitchen diner is big enough for a family of four. We were delighted with the generous welcome hamper of local produce and Lesley was a pleasure to deal with from the moment we booked our stay. We used her regularly updated Instagram account to help plan things to do and where to eat on Mull. The village of Dervaig makes an excellent base from which to explore the island. The local shop is well stocked and there are a couple of restaurants either a walk or short drive away.
Tips:
The coastal drive from Calgary along the west coast to Fionnphort (where you catch the ferry to Iona) is absolutely stunning. We loved our boat trip with Turus Mara to Staffa and Fingal's Cave. Be sure to visit the fish and chip van at Tobermory harbour for scallops and chips. Other great places to eat include Am Birlinn which has wonderful seafood and The Glass House where you can eat delicious cakes in a beautiful setting.
Would Recommend: Yes
Owner Response:
Thank you so much for all your lovely comments and feedback. So pleased you had such a lovely Hebridean holiday!
13th September 2021:

Only problem I came across was clothes hanger in bedroom kept walking in to it at night could do with moving
Would Recommend: Yes
Owner Response:
Sorry you had that problem but happy to read your comments in the guest book. Pleased you found it so well equipped and loved the quiet. So jealous of you guys spotting Orcas too while you were here - that's something really special!
29th August 2021:

Lovely welcoming cottage, in village location, spotlessly clean. Excellent information pre stay and also in the cottage. Lesley was supremely helpful.
Tips:
Walk to Quinish Point to find the fossil tree.
Would Recommend: Yes
Owner Response:
Thank you - so pleased you enjoyed your stay.
18th August 2021:

Willowbank is beautifully kitted out and decorated. The smaller details have been well thought through - for example; those things you always forget are there - dishwasher tabs, washing up liquid etc, which takes the hassle away. Lesley was the perfect host - nothing was too much trouble and she had plenty of recommendations for things to do on Mull.
Tips:
Dervaig is a small village but it has a great shop and a great pub which we frequented. Ideally situated to visit all parts of the island. We enjoyed Tobermory and a wonderful boat trip to Staffa to see Fingels Cave. There is wildlife in abundance and so much scenery to take in!
Would Recommend: Yes
Owner Response:
Thank you for your lovely comments. So pleased you had a great week.
15th August 2021:

Every effort has and was made to make a stay at Willowbank relaxing and comfortable. It was fresh, clean, homely and very well equipped.
Tips:
Came to enjoy the beaches and did, really worth making the effort to find the more out of the way bays. A trip down the West Coast should be on your list but keep an eye out for wildlife all the way - one day provided pods of dolphins, otters including a family of four and an array of bird life.
Would Recommend: Yes
Owner Response:
Wow - sounds like you had some great sightings. Glad you enjoyed your stay!
9th August 2021:

The booking was very straight forward and arrangements were excellent. Directions and instructions for entry to the house were very clear and sent with plenty of time ahead of our visit. Lesley very kindly sent last minute information about a potential problem with one of the ferries- fortunately this was not a problem.
Tips:
Willowbank was perfect for us. Dervaig was a great location…. Plenty of walks in the area, scope for cycling too and great to have the local shop and pub. It was easy to travel to other locations in the north of the island eg Tobermory, Calgary and Ulva Ferry (great drive over the inland road to Ulva Ferry). Mull is such an excellent holiday destination. There is so much to see and do. We enjoyed a trip to Staffa and the Treshnish islands where we saw lots of Puffins, several trips to Tobermory, Calgary (Arts centre for coffee and swim/ beach trip), climbed Ben More. We were also fortunate with the weather and enjoyed several beach days. We need another trip to try and spot otters, sea eagles, whales and dolphins. Willowbank cottage was spotlessly clean, tastefully decorated and so comfortable. I have never slept so well due to the comfortable beds and all the fresh air! We are definitely keen for a return trip.
Would Recommend: Yes
Owner Response:
Thank you! So pleased you had a great time - and such fabulous weather too! Hope to welcome you back to see yet more of what Mull has to offer.
28th July 2021:

Our stay at Willowbank was absolutely perfect. Lesley could not have been more accomodating and helpful. We arrived after a long journey, to a house that exceeded our expectations where freshly baked bread and local chutney had been left to welcome us. The cottage is much bigger than the photos suggest. The kitchen is so well equipped. The shower is aboslutely amazing! The garden has a picnic bench for some evening g&ts (until the midgies come out!). The village itself is an ideal base. The pub is a 1 minute walk away and is perfect for a few drinks or an evening meal. There are some gorgeous walks nearby. We can't wait to return!!
Would Recommend: Yes
Owner Response:
Thank you so much for your lovely comments. So pleased you had a lovely time.
20th July 2021:

Fantastic cottage in the middle of Dervaig. Very handy for touring the North of Mull in particular. The cottage is really well equipped, and Lesley (the owner) went out of her way to make us feel welcome, with a gift pack of goodies on arrival, very clear directions, pro-active communication about ferry disruption, etc. Everything was absolutely perfect.
Tips:
For a special meal, both Am Birlinn and Ar Bord are very close by and offer delicious food. Also recommend the Nature Scotland wildlife tour and the boat trip to Staffa (Fingal's Cave and Puffins!)
Would Recommend: Yes
Owner Response:
Thank you for your lovely comments. So pleased you had a great stay.
4th July 2021:

Well equipped, beautifully refurbished cottage and excellent prompt communication about the booking and directions.
Would Recommend: Yes
Owner Response:
Thank you and so pleased you had a lovely week.
8th June 2021:

Fabulous experience from start to finish. Lesley couldn't have been more helpful. The cottage has been beautifully renovated and was immaculately clean and extremely well equipped.
Tips:
Highly recommend Ar Bord, a small family run restaurant, which is BYO and within walking distance of the cottage.
Would Recommend: Yes
Owner Response:
Thank you! So pleased you enjoyed your stay. And totally agree with your recommendation for Ar Bord too!
30th May 2021:

Great communication from start to finish. The cottage had everything we needed and more and was spotless on our arrival. Thoughtfully decorated and a wonderful shower. Don't hesitate to book.
Tips:
We loved the location of the cottage within the island and village of Dervaig itself. A stroll to the pub which served good meals and some lovely walks nearby. We particularly enjoyed our trip to Ulva - a great circular walk of the island if you are fit.
Would Recommend: Yes
Owner Response:
So glad you enjoyed your time here and thanks for your lovely words.
26th October 2020:

Loved the cottage - so comfortable and in a great location. Clear instructions on how to use everything
Tips:
Nearby walking through Quinish estate was beautiful. Huge mature trees, the loch and open space on the headlands. Croig also lovely.
Would Recommend: Yes
Owner Response:
Thankyou! So pleased you enjoyed your stay.
20th October 2020:

All good. Whole experience, even the weather was excellent.
Tips:
See visitors book
Would Recommend: Yes
Owner Response:
Thank you so much for your comments and so glad you enjoyed your week - you certainly had amazing weather!
.